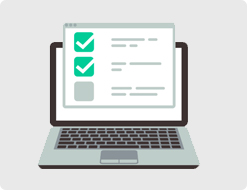 Thank you for your participation in this virtual event.
This form will walk you through the process of setting up your booth.
Each step has a save button so that you can come back to it later to review/edit if needed.Once all the sections are completed, you'll be able to submit this information to our rep so that your booth can be published.
If you have any questions, feel free to reach out to your rep or Email at test@getvfairs.io
Get Started